I went to San Diego on a business trip in 2013 with a bunch of colleagues. I stayed for a month and as usual these days I had my camera with me. San Diego was a very nice place to visit. On this business trip I had extremely long working days so I didn't have much time to spend on exploring this sunny side of the world. But still I managed to stretch my legs a couple of times.
In my mind San Diego was a very colorful place. Some of the photos managed to pick that up at least.
One night we went to Seaport Village. It's a waterfront district offering restaurants, shops and galleries. In the port we saw some very large yachts. That night heavy clouds were threatening of rain.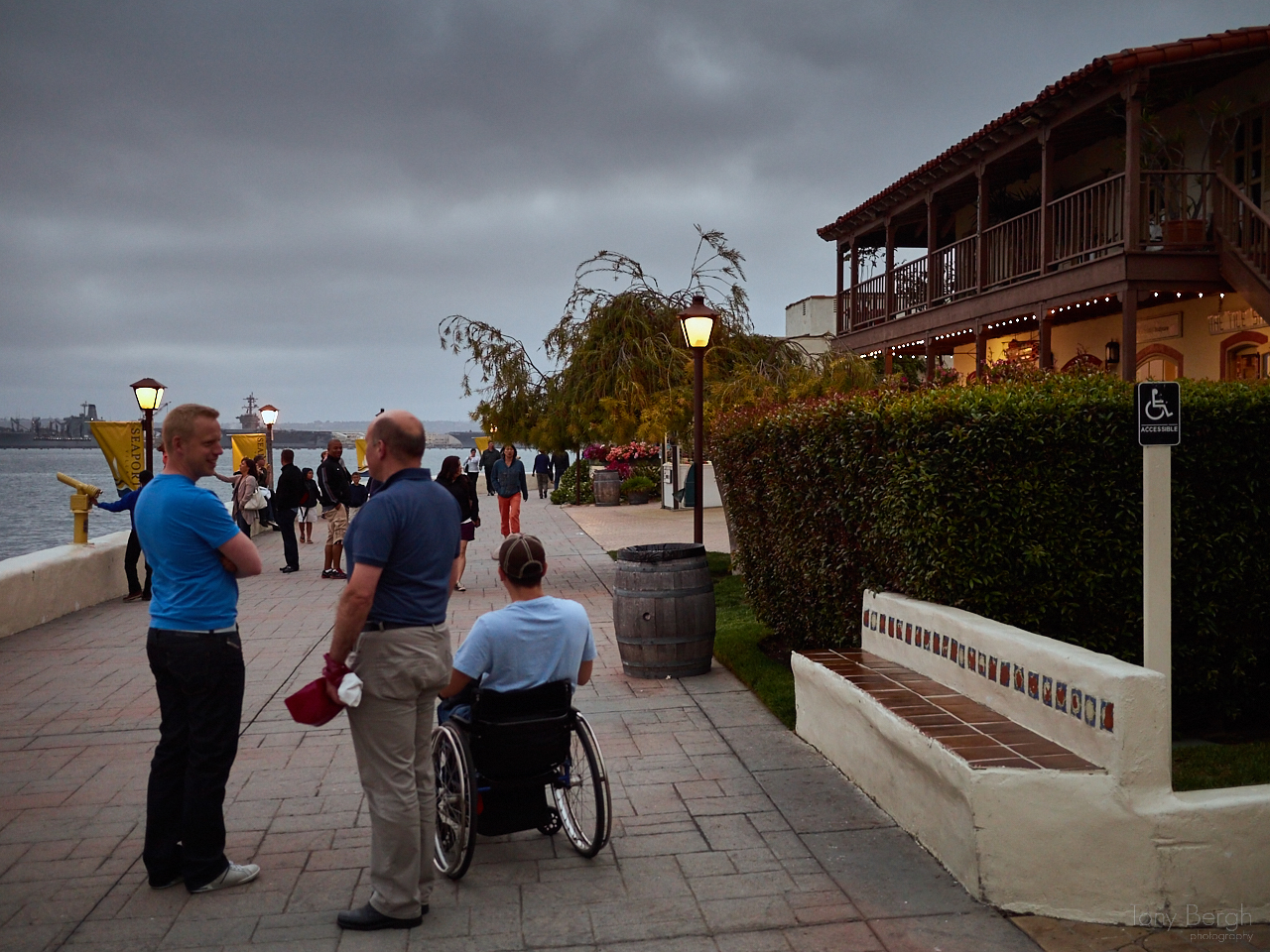 When visiting San Diego it's a must to check out the Gaslamp Quarter. Almost all restaurants were booked when we arrived and of course we hadn't made any reservation. After walking a couple of blocks we found a restaurant where we managed to get a table. Everything seemed normal until the belly dancer jumped out from back stage. When we went back to our car that night fireworks lit up the sky.
One evening we visited the Old Town of San Diego. The sunset painted beautiful colors on the sky. Old Town was a picturesque part of the city. It felt like a fusion between an Wild West city and a Mexican village. We found a Mexican restaurant which turned out to have pretty good food.
One evening we visited Fort Rosencrans National Cemetary one evening. That was a strange place. Lots and lots of graves.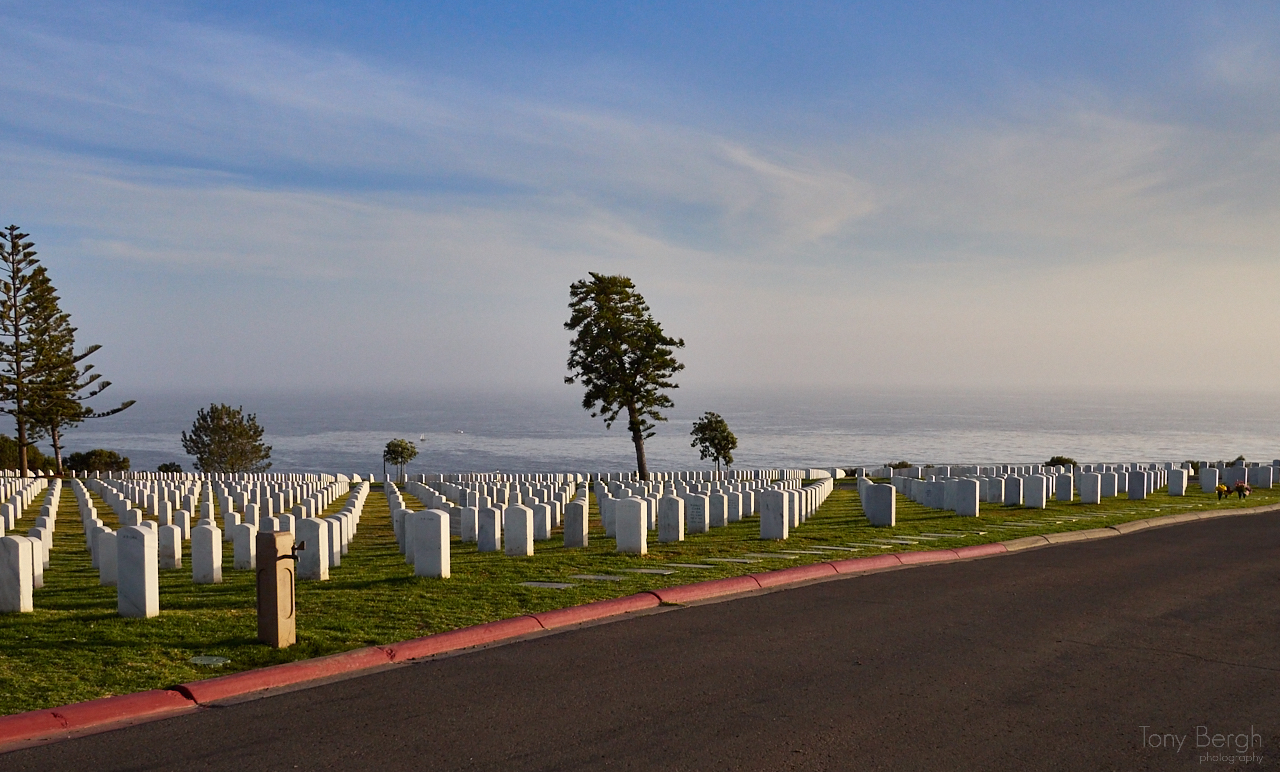 The longest trip we made was the one to Los Angeles. We took the scenic route via the Pacific Highway. There were some amazing views over the Pacific Ocean. If I'd been alone on the trip I would have stopped several times to enjoy the moment and shoot some photos of course. The trip went through Oceanside where I had an awesome plate of flapjacks for breakfast (the photo of this looks so yummy it made it to my portfolio). Look closely on the last photo and you'll find the Hollywood sign far off in the distance. I don't believe I came any closer than this.
Last night before flying home I took a shot of the Coronado Bridge and some shots of the view from the hotel. San Diego said goodbye with yet another show of fireworks (didn't manage to get any good photos of this though).